My Blog
Posts for tag: porcelain veneers
By Dr. Ron Nichols, DDS
April 29, 2019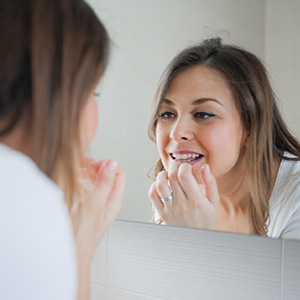 Dental veneers are a great way to transform a smile without the expense or effort often required of other restorations. These thin layers of dental material adhere to the front of teeth as a "mask" to cover chips, heavy staining or other blemishes.
Still, veneers require attention to detail for a successful outcome. Here's a step-by-step look at changing your dental appearance with veneers.
Step 1: Considering your options. While most veneers are made of dental porcelain, composite resin materials are increasingly popular. Although more prone to chipping or staining, composite veneers don't require a dental lab for fabrication. Another option, depending on your dental situation, are ultra-thin veneers that require little to no tooth preparation. Your dentist will help you decide which options are best for you.
Step 2: "Test driving" your new smile. We can help you "see" your future smile with special software that creates a computer image of your teeth with the planned veneers. We can also use composite material to fabricate a "trial smile" to temporarily place on your teeth that can give you the feel as well as the look of your future smile.
Step 3: Preparing your teeth. Unless you're getting no-prep veneers, we'll need to modify your teeth before attaching veneers. Although only 0.3 to 0.7 millimeters thick, veneers can still appear bulky on unprepared teeth. They'll look more natural if we first remove a small amount of enamel. A word of caution, though: although slight, this enamel removal permanently alters your teeth that will require them to have some form of restoration from then on.
Step 4: Attaching your new veneers. After the planning phase (which includes color matching to blend the veneers with the rest of your teeth), a dental lab creates your veneers if you've opted for porcelain. After they're delivered, we'll clean and etch the teeth with a mild acidic gel to increase the bonding effect. We'll then permanently attach the veneers to your teeth with a very thin but ultra-strong resin luting cement that creates a unified bond between the veneers and teeth.
Following these steps is the surest way to achieve a successful outcome. With due care you're sure to enjoy the effects for a long time to come.
If you would like more information on changing your smile with veneers, please contact us or schedule an appointment for a consultation. You can also learn more about this topic by reading the Dear Doctor magazine article "Porcelain Veneers: Your Smile—Better than Ever."
By Dr. Ron Nichols, DDS
December 10, 2018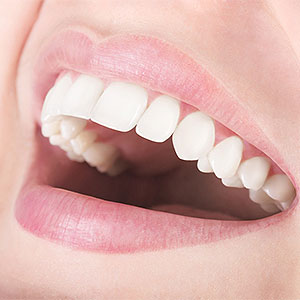 For chipped, stained, or slightly crooked teeth, dental veneers might be the ideal solution. These thin layers of porcelain bonded directly over the teeth with the perfect blend of color, sizes and shapes, can transform a person's smile for a relatively modest cost.
But if the teeth belong to a teenager, veneers might not be appropriate. This is because in most cases, we'll need to remove some of the tooth enamel so that the applied veneers won't look unnaturally bulky. This alteration is permanent, so the teeth will require some form of restoration from then on.
While not usually a major issue with fully matured adult teeth, it could be with the developing teeth of pre-teens and teens. During childhood and adolescence the tooth's inner pulp plays an important role in dentin production, and so the pulp chamber is relatively large compared to an adult tooth. This larger size places the pulp closer to the enamel surface than with an adult tooth.
Because of its proximity to the enamel, there's a greater chance veneer alterations could damage a teenager's tooth pulp and its nerve bundles. If that happens, we may need to perform a root canal treatment to save the tooth—also not an optimal situation for a developing tooth.
That's why we need to take into consideration a patient's age and stage of dental development first, including x-raying the affected teeth to measure the depth of the tooth pulp. If we deem it too risky at the moment, there are other ways to improve dental appearance at least temporarily. This includes whitening externally stained teeth with a bleaching agent, or applying tooth-colored composite resin material to chipped areas. We can also apply a composite material veneer that, although not as durable as traditional porcelain, doesn't require much if any tooth alteration.
To know your options, have your teenager undergo a thorough dental examination. Your dentist will then be able to discuss with you whether veneers can be safely attempted. And be sure the dentist who may perform the work has experience performing cosmetic procedures on teenagers.
If you would like more information on restoration choices for teenagers, please contact us or schedule an appointment for a consultation. You can also learn more about this topic by reading the Dear Doctor magazine article "Veneers for Teenagers."
By Dr. Ron Nichols, DDS
August 08, 2017
Porcelain veneers are positive proof that unattractive teeth don't always require an intensive restoration to regain their beauty. These thin layers of translucent porcelain — custom-designed and color-matched to blend with your other teeth — are permanently bonded to the visible side of your front teeth.
Although they can't remedy every tooth defect, they're well suited for mild to moderate disfigurements like chipping, staining or gaps. There are now two types of porcelain veneers: the traditional veneer and the "no-prep" veneer.
The standard veneers require some tooth structure removal, referred to as "tooth preparation." This is because although they're a millimeter or less in thickness, they can still appear bulky if bonded to an unprepared tooth. To accommodate their width, it's necessary to remove some of the tooth enamel. This permanently alters the tooth so that it will need some form of restoration from that time on.
In recent years, however, other veneer options have emerged that reduces — or even eliminates — this tooth alteration. No-prep veneers are so thin they can be applied to a tooth with virtually no preparation. A more common option, minimal-prep, requires only a minor reshaping with an abrasive tool to ensure the fitted veneer looks as natural as possible. Because of their thinness, these veneers also don't have to fit under the gum line like standard veneers.
To obtain no- or minimal-prep veneers, your tooth enamel needs to be in good, healthy shape. They're also best suited for people with small or worn teeth, narrow smiles (the side teeth can't be seen from the front), or slightly stained or misshapen teeth.
Because there's little invasiveness, these low preparation veneers won't typically create tooth sensitivity and they can often be applied without any form of anesthesia. And because tooth structure isn't removed, they can be "uninstalled" to return to your natural look. Of course, that's not always an easy process since the bonding between veneer and the enamel is quite strong, although today's lasers can be used to detach the veneer quite easily.
If you'd like to consider these minimally invasive veneers, talk with your dentist. If you're a good candidate, you may be able to gain a new smile without much change to your natural teeth.
If you would like more information on how veneers can change your smile, please contact us or schedule an appointment for a consultation. You can also learn more about this topic by reading the Dear Doctor magazine article "No-Prep Porcelain Veneers."